Guards and bite appliances are used to prevent potential damage to your teeth and gums that can result from teeth grinding (also known as bruxism) and certain sports and activities, like football or hockey. Don't risk the pain and costly procedures that can result from damage to your teeth - be proactive and ask about sports guards and bite appliances.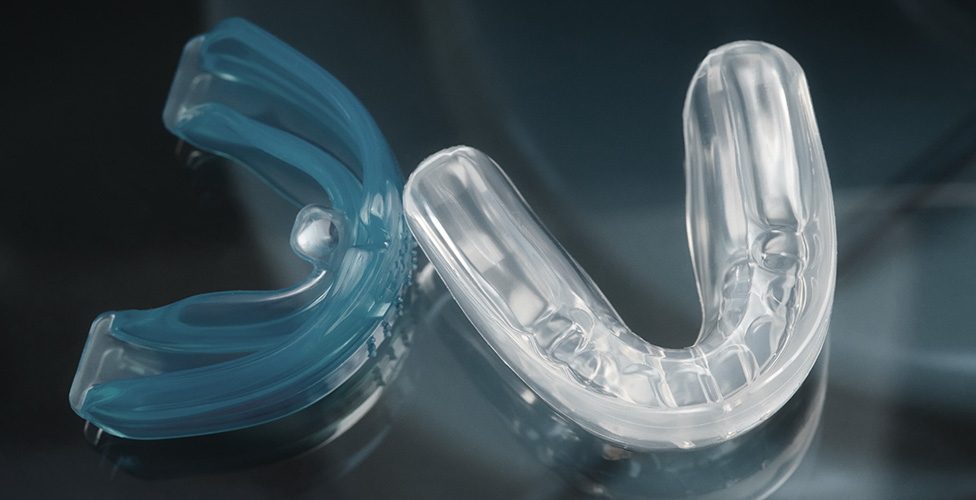 Bite Appliances
Many people grind their teeth without knowing it. Do you experience pain in your jaw when you wake up, or notice sometimes that you're clenching your jaw without realizing? You may need a bite appliance. Custom-fitted for your mouth and made of comfortable, flexible plastic, a bite appliance absorbs the pressure from the grinding, so that you don't get chipped or cracked teeth from the habit. Bruxism can also result in issues with your jaw joints and tooth fractures, so it's definitely something to take seriously.
Sports Guards
Sports guards work in the same way as bite appliances, by absorbing pressure via a flexible plastic mouth appliance; in this case, the pressure from accidental blows to the mouth. By acting as a shock absorber, the appliance prevents the blow from causing injury to your mouth and jaw.
Comfortable, custom-made, and effective, guards and bite appliances are a smart investment for people with bruxism and athletes. Ask us today about your options!